The only thing  I wanted to do was, add to my informative post on Racial Identity and Passing.
First, my video host removes the clips I posted from the original version of the 1934 movie:   Imitation of Life for copyright violations, only to then restore and  allow the clips.  Ahh, what angst just to see Fredericka  Washington.

Then I accidentally deleted the database on my WordPress account. 
Shit! all I wanted to do was to add to my rather informative post concerning the upcoming movie Passing which stars Tessa Thompson and Ruth Negga in the principal roles. 
Damn, when I lost my database I lost every post I had made to that point, and you just know that I hadn't backed up anything, because that would have been too easy, and proactive.
Needless to write, but as a biracial woman, I am always interested in subjects concerning racial identity in all of its iterations.  And, the movie Passing falls well within my purview.
| | |
| --- | --- |
| Author Nella Larrsen | Like me Nella Larsen (author of the novelette: Passing,)  Possessed a Phenotype that displays an African lineage. |
My primary interest lay in the aspects of the cinematography, because I've always been interested in the "Female GAZE."
Female filmmakers can explore female interactions in honest and truthful depictions.
For example, in Mona Fastvold's The World To Come, we see an emphasis on closeness and touch, which makes for well-shot scenes of seduction.
We catch fleeting glimpses of a seduction that isn't framed in a sleazy and overly gratuitous sexual manner but as something that is tender, resulting in beautiful moments. 
Granted there may not be any such 'moments' in the movie Passing, and I am also also disheartened by the lack of screen time for the character of Clare.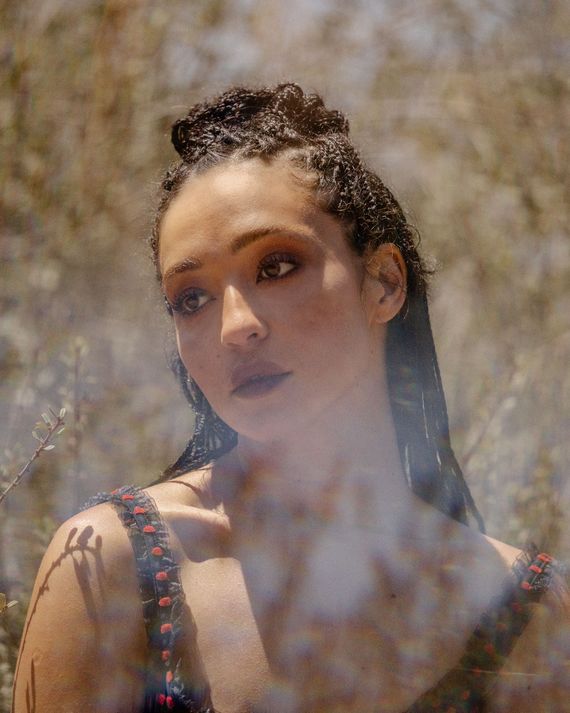 Because, I adore actor Ruth Negga, or more specifically I adore her choice of characters, whether as Mildred Loving in the titular movie Loving, or in the upcoming movie Passing where Negga embodied the soft-spoken, coy, demure, and seductive character of Clare,  a biracial woman passing as white.
Clare's convincing enough to fool a lot of people, including John (Alexander Skarsgård), her vile, racist husband (But did she fool him?)
Before we meet Clare, we follow her old high school classmate, Irene (Tessa Thompson) who, on this particular day, has decided to try her hand at fooling the 'white' masses. Irene nervously enters a White dining establishment and takes a seat. Hall's camera, emboldened by Eduard Grau's stunning black-and-white cinematography, casts a lengthy gaze at Irene's face under the hat she's pulled down low enough to arouse suspicion.
We all should know what to look for when it comes to recognizing our own people. It's accomplished via our 'Phenotype' or the Unaltered observable facial characteristics we possess.  So, how successful is Irene at her endeavor?

Well, suffice it to write that all things being possible in the 21st Century judging a person's race via their phenotype may not be as easy as it was in the 1930s (Especially, if one can afford cosmetic surgery).
But in the 1930s the most noticeable attributes of an individual's Phenotype were Facial Features (Nose, Lips) and Hair.
An  Artist IMITATING Life, Imitating Art



Judging by that warped  logic, shouldn't that mean that
given her appearance, wouldn't Fredi Washington have been considered white? 
Below right is a photo taken of sister Isabel.
Well, like the character Clare, Fredi Washington was plagued by white America's arbitrary, capricious and insidious 'One Drop" rule, where one drop of African blood is all it took to deny access.  Access to what? Access to anything considered to be of value by white society (Employment, Education, Entertainment, etc).  How was this 'One" drop measured?  Via  ancestry (But, isn't that Many, Many drops?)  Why, yes it is.

While Imitation of Life is a movie about female Empowerment, and class it is also a tale in which two single mothers, one black and the other white — explore maternal love, exploitation and crossing the color line — in a piece that examines the social symptom of Passing for another race.
 "Imitation of Life" is also a movie that was a shameless and racist melodrama, in which Delilah Johnson (Louise Beavers) is played like a borderline Mentally Defective "Mammy."
Fredi Washington, plays the adult version of Delilah's mixed-race daughter Peola (Peola? Really, Delilah? Gurl, Don't…Just Don't).
Washington played the most complex and sympathetic character, Peola Johnson, who is a casualty of American racism, both institutional and internal.
Coupled with the self-effacing mother who is also known as Aunt Delilah (Louise Beavers),  what a BURDEN Peola carried!  And, with Delilah being the source of the secret recipe on which Bea founds her pancake empire — not to mention its smiling trademark (Gadzooks and shades of Aunt Jemima!).  Insult was only added to injury, by denying  the economic resources and generational wealth that any white child of a successful entrepreneur would have received had Peola's mother Delilah received more than the 20% she got from the profits of HER Pancake Recipe!

Happily ripped off by her white partner for the rest of her life, Beavers embodies exploited African-American labor (Only wanting enough money for a horse-drawn casket), something the movie acknowledges by giving her a funeral on the level of a state occasion.
However, the real martyr is Washington's Peola, with whom I identified.  I Empathized with Peola's mortification, when Delilah exposed Peola's "Passing" in school to Miss B, who today would be known as a Karen (For ripping Delilah off, 20% WTF?!)
Could Peola have dealt with her mother in a kinder and  less heartbreaking way? 
Probably, although Delilah did seem to not fully grasp her daughter's dilemma, and it seemed that she was resigned to her secondary status in society, how could she have taught Peola to navigate the labyrinth of institutional and internalized racism in American society?
Film historian Donald Bogle called Peola "a character in search of a movie" — but the tragic mulatto is the only part Hollywood would allow this accomplished stage and screen and politically aware actress to play (A little known fact is that Fredi Washington actually TURNED Down the few Hollywood Roles that were offered because she steadfastly refused to pass as "white.")  I am assuming that she refused roles where the character identified as white. 
This makes sense because I can only imagine the uproar of racist Hollywood if her ethnicity was made an issue by Hollywood gossip columnists.

It isn't any wonder when Fredi Washington successfully transitioned to Broadway.

In effect, Fredi Washington dramatized her own segregated condition on screen, in an industry that still prefers to cast women of color as maids and/or whores.

My Biggest Regret is discovering that for YEARS Fredi Washington and I lived in the city of Stamford Connecticut during the SAME time, although separated by years in our respective ages.  In fact, it was during those years when I first got the movie Imitation of Life (1934) at the local library.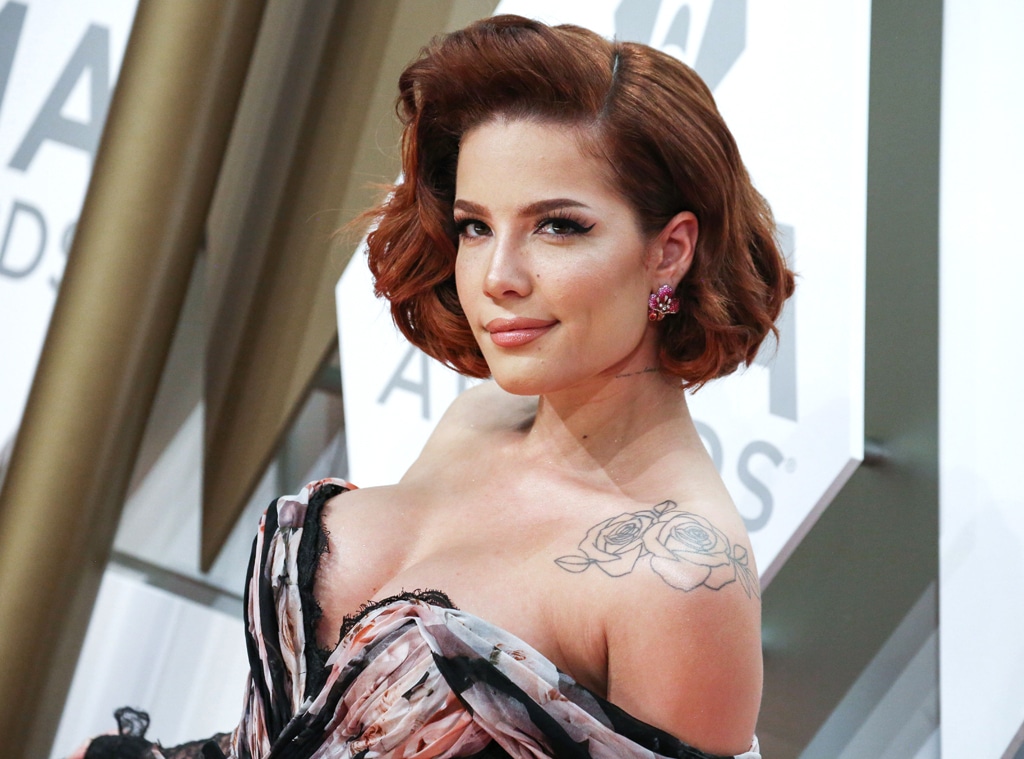 I was going to post about black celebs who pass as white, but they aren't, they are just living their lives. Besides how black are they if they can pass as white?

Suffice it to write that there is at least one contemporary celebrity who publicly admits that she is: White Passing. 
Halsey reflected on the privilege she has because she's 'white passing': 'I'm not susceptible to the same violence.'  White passing People Of Color seem to be the ONLY version of white people who will admit that white privilege is an actual thing that exists in the 21st Century.

There could never be a movie like Imitation of Life featuring this performer as a white-passing individual who is struggling with her racial identity, because it's something that Halsey freely admits to, and seemingly embraces.
I had my DNA analyzed because I DIDN'T want to be pigeon-holed into one specific racial identity, regardless of my phenotype (African lineage on full display).   So, I guess for OLDER generations, this One Drop Rule may still be acceptable.  But, I am not too eager to embrace any particular ethnicity or race only to later risk being rejected by that racial group.

NOTABLE  Quotable:
When asked why rumors e about celebrities who were passing as white traveled so fast, (Considering that the internet had yet to be invented).
Answer: "There were fewer people on earth back then!"