Source: https://cdn.cnn.com/cnnnext/dam/assets/191124184352-04-american-music-awards-1124-lizzo-purse.jpg (JPEG Image, 1200 × 675 pixels)
[...]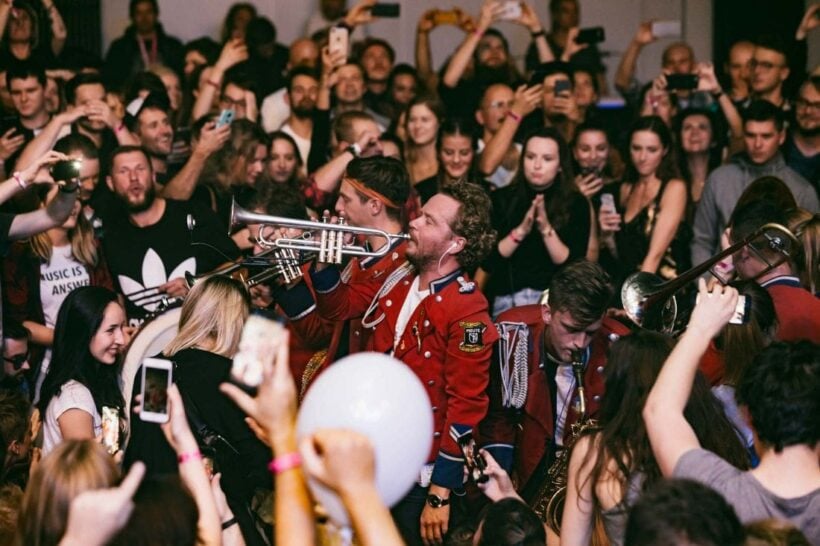 Meute is an eleven piece techno marching band from Germany. The band re-arranges Techno, House and Deep House works by well-known DJs
[...]
No, NOT KINA GRANNIS BUT THE PHENOTYPE SHE Embodies.  Genetically speaking A PHENOTYPE encompasses the CHARACTERISTICS of an organism AND the composite of
[...]
I'm not gonna stay silent anymore!  I confess that I have been a fan of Nicole Scherzinger for years.  Yep ever since the
[...]
This the entire musical of "Forbidden" by Todrick Hall.  Nolan Renner is the son of the Mayor of Nacirma and after some failed
[...]
I mean come on!!! Did we not just watch in the previous video (Right There —> Look to your right,)  our girl being
[...]
Imagine a time and place where being a member of LGBT meant that you are part of the DOMINANT Culture and set societal
[...]
The MTV Edition Or, maybe it's the Disney Edition  
[...]
BTS Has Some Cool Moves to an even  COOLER Sound from Lizzo
[...]
Sugar Joiko is a a strong, soulful musician, possessing a powerful range and soothing vocal talents that make her a unique and fresh
[...]
Why does the energy in this sing remind me of Sex and The City?
[...]
My Favorite Latin Lesbian is at it again!
[...]
What better a way to spend the weekend than to watch Allison Williams (GET OUT)  be seduced by Logan an Browning (Dear White
[...]
Set mostly in the 1990s, Her Smell centers on Moss' Becky Something – the pseudonymous lead singer of a punk all-woman rock trio
[...]
Yep didn't I tell you I was going to Love this movie? And I am not the only one.
[...]