Fore·shad·ow
FôrˈSHadō/
verb
verb: foreshadow;
be a warning or indication of (a future event).
Danielle Cormack may have made a Freudian slip of the tongue or she may have hit the Nail On Its proverbial 'Head' with pinpoint accuracy when she made the statement in the video, because I have been writing since season 4 of WENTWORTH ended with the death of the character Bea Alice Smith that the series basically 'screwed' itself and won't last. 
Apparently I am not the only one who thinks that because the former star of the series Danielle Cormack seems to feel the same way.
Some of you may remember a British television drama series where the lead character was also involved in a relationship where the chemistry was off of the charts.

The show starred Simone Lahbib as a governor involved in a romantic entanglement with a prisoner (a lesbian named Nikki Wade played by Mandala Jones) who is serving a life term (Sound familar?)
What made their relationship special was the fact that the writers didn't rush the development of their relationship. Engaged Helen Stewart rejects Nikki's advances and even prompts her to get with another woman. However that backfires as Helen realizes she has feelings for Nikki:

What made it memorable was the the former Governor (she left her position) actually worked to help overturn her lover's erroneous conviction.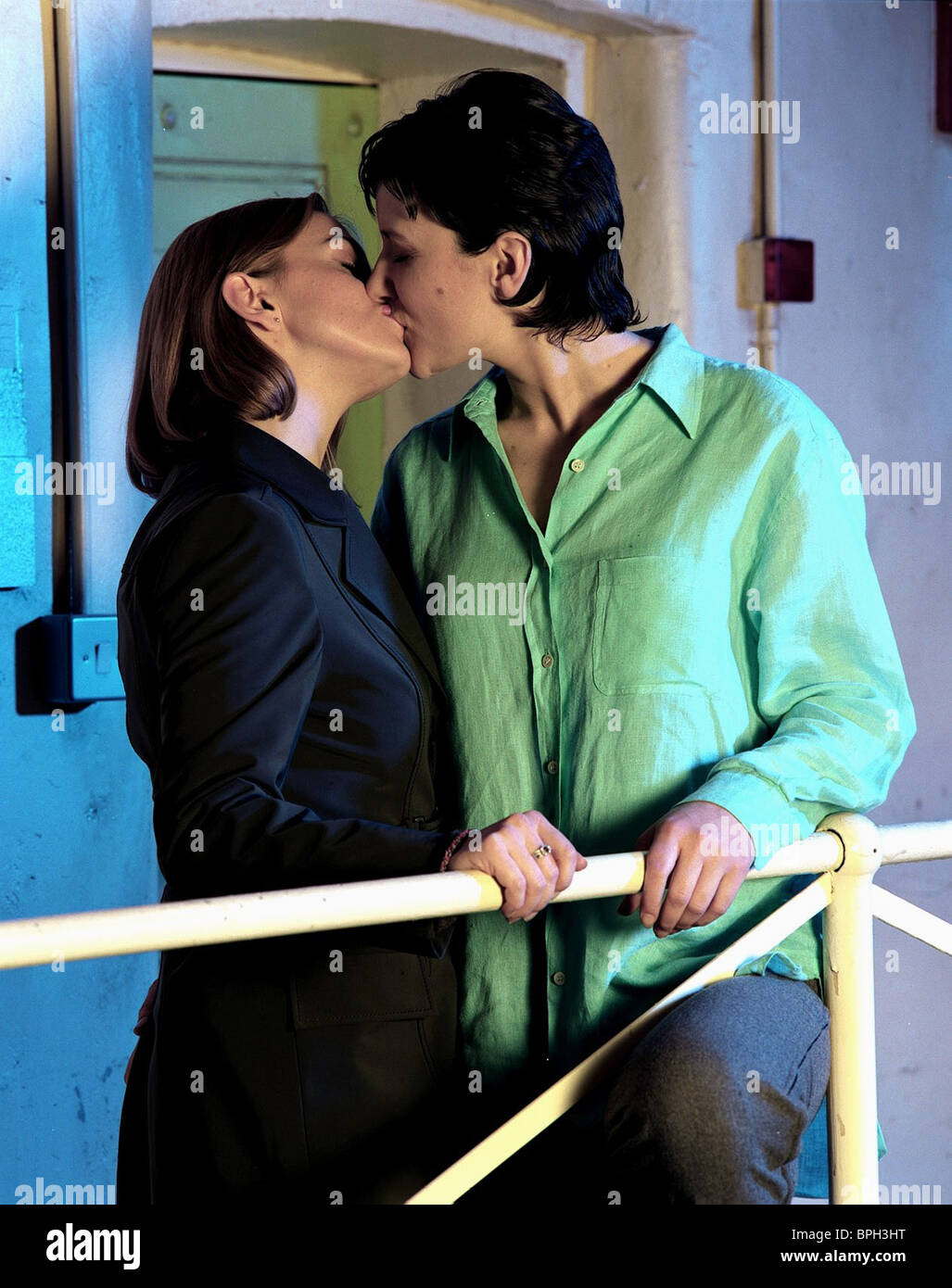 In the end, convict Nikki Wade found not only freedom but also true love with Helen Stewart.
The series Bad Girls did go on after the two stars left and lasted for 8 seasons.
However fans got 31 episodes devoted to the Helen Stewart and Nikki Wade story arc, not a measly 12 episodes like with Bea Smith and Allie Novak.
Now I don't feel so guilty for having written what I wrote.