Keep On Dancing
Gillian Murphy reprised her phenomenal dual role and will be performing at the Metropolitan Opera House in New York City!
After 20 years with American Ballet Theatre, principal dancer Gillian Murphy still loves the challenge of making the difficult look effortless.
Murphy celebrated her 20th anniversary performance with American Ballet Theater on May 28, dancing the lead role as Lise in La Fille mal gardée (translating literally to "The Poorly Guarded Girl," and also called "The Girl Who Needed Watching"). The ballet tells the story of a playful, imaginative girl who resists her mother's attempts to marry her off to a rich nitwit, preferring instead her romantic, if poor, beloved.
Nearly as impressive as her practiced pointe work was Murphy's ability to use dance to tell a complex story, expressing an emotional range from mischief to frustration to joy and romance using only the controlled movement of her body and the look in her expressive eyes and that's what I love about her performances, she emotes so well.
Now 37, Murphy has played a vital role in keeping the art of ballet relevant to mainstream audiences, whether it's answering questions in a Reddit AMA, playing a cameo as herself in Gossip Girl, or dancing in Center Stage and Center Stage 2: Turn It Up. Along with her husband, choreographer, director, and former ABT principal dancer Ethan Stiefel, Murphy are ballet royalty.
AmericanBalletTheater ‏@ABTBallet
Gillian Murphy As Odette and Odile (The Black Swan)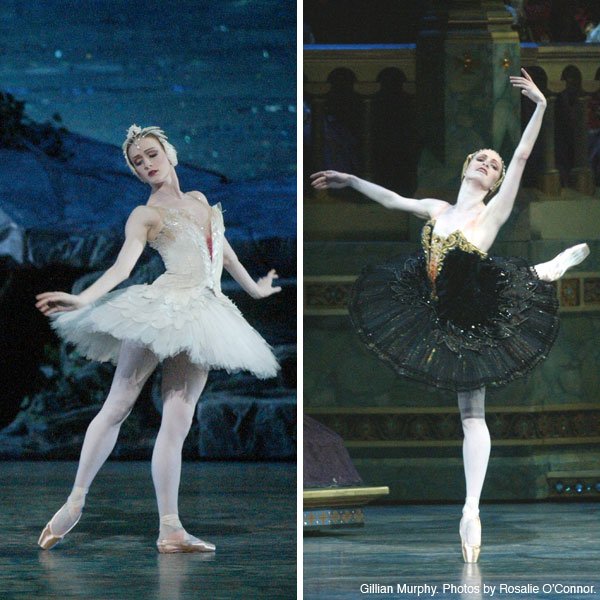 Odile's Emtrance
Gillian Murphy reprised her phenomenal dual roles and will be performing at the Metropolitan Opera House in New York City:
"And my soul spread its wings out wide and flew through the peaceful country, as though it were flying home." -Eichendorff