The Batman: Zoë Kravitz 'interpreted' Catwoman as bisexual

 Zoë  Kravitz hosted Saturday Night Live on 3.12.22.
The film starring Robert Pattinson and Zoë Kravitz has led Kravitz to open up about her interpretation of Catwoman's bisexuality inThe Batman.  Nearly 3 hours long, for me it was just TOO MUCH (No matter how beautiful I think she is). 
I FOUND THE MOVIE TO BE WAY TOO MUCH. 
WHAT?! WITH ALL THE CRIMINAL and CULTURAL REFERENCES Ranging from THE COLLAR BOMB murder lifted directly from Netflix's Evil Genius,  The documentary of Marjorie Dhiel Armstrong and her criminal cohorts who either duped or forced a poor slow-witted pizza delivery man into wearing a collar bomb and robbing a bank. To the Levees bursting  Katrtina style in Gotham, to the Mayor seemingly being shot in the head in one scene, only to next be seen sitting up and being assisted by a paramedic in the next scene.
In FACT, IT TOOK 2 DAYS FOR ME TO FINISH THE SCREENER.

In Matt Reeves's newly released film, Kravitz's character Selina Kyle/Catwoman kisses Batman.
However, in one scene Selina enters her apartment and calls out to her friend Anika, who she refers to her as "baby".  Is that it?  Is that the extent viewers will see of Selina Kyle's aforementioned 'Bisexuality'?  Are moviegoers supposed to "Fill-In-The-Blanks" by imagining what CatWoman is doing with 'Anika'?
SPOILER: Here is what happened: Batman is scoping out Selina and Anika's apartment with binoculars, Selina comes home to find Anika crying and distraught, Selina gently touches Anika's cheek and goes to retrieve aspirin, which she gives to Anika before going to a bedroom to change into her Catwoman outfit.
Later Selina returns to the apartment with Batman, only to find the door open, and Anika missing.  This is when she says ONE Word: "Baby?" as she searches the apartment for Anika.
  That's all folks, that's the entirety of
Selina Kyle's BISEXUALITY.
Personally, I would have much rather preferred seeing
Michelle Pfieffer's Catwoman Bisexuality
I can only thank the movie Goddess for bestowing me and others the
gift of the movie Benetta (2021),  Because the chemistry between the characters  Benedetta and Bartolomea was off the charts, and should hold us over for a little while.
It appears that there is an expectation that viewers will believe that Selina Kyle wants to avenge Anika's presumed murder because of some pre-existing romantic relationship the two had.  This serves as the pretext for joining forces with The Batman., but trust me when I write that it gets way more complicated than that and ends up with Selina in a lip-lock with The Batman.
Didn't we have over 10 years of Angelina Jolie milking the one-night stand she had with Jenny Shimizu? Or how about that other rather forgettable show starring th0se two female leads: One a Police Officer in Boston and the other a medical examiner?
How many years were lesbians and others expected to add our own subtext to re-imagine and conjure up a lesbian relationship that never actually occurred onscreen?

Some have questioned whether this was an intentional reference to Catwoman's sexuality.  What was? Kyle's referring to Anika as 'Baby'?  Women call each other baby ALL Of The TIME!  Especially older black women will use that word,  and it doesn't mean that old aunt Hattie was a bisexual woman.

When asked by Australia Pedestrian whether the scene was a nod to Catwoman being bisexual, Kravitz responded: "That's definitely the way I interpreted that, that they had some kind of romantic relationship (Which is a LOOONG way from her alluding to a sexual relationship).  ALL this speculation is based solely on the word: 'Baby?'  Give me a break.

 Zoë Kravitz also clarifies comments about being told she was too 'urban' for The Batman role the Catwoman.  Again, Wait!!! WHAT??!!…WTF is this chick talking about?, Too 'Urban' my ass.  That comment is so preposterous, all I can reply is OMFG & GTFOH with that nonsense.

TRUST Me when I write that NO ONE told Ms. Kravitz that she was too 'urban'! 
Zoë Kravitz is what I describe as being "White-Adjacent" t The offspring of two mixed-race parents (Lenny Kravitz and Lisa Bonet), much like 1930s actor Fredi Washington, and Halsey. Kravitz also looks closer to European on the spectrum than someone like me who has one black and one white parent.
It's an insult to people of the African Diaspora if she made that statement because it would seem like Kravitz was attempting to garner 'street cred' as a person of color or even as black for that matter, because she isn't black appearing and I doubt that she has ever experienced any of the struggles. But, has experienced all of the Privilege that comes with being:  'White-Adjacent.'

Final words on Kravitze's unspoken whiteness. Like Halsey Zoë Kravitz also presents as white, unlike Haley though Kravitz has yet to admit to being 'White-Passing' even though she married a white French Actor who starred in Gaspar Noë's film LOVE.  Her current love interest Channing Tatum is white (I ain't mad at her for dating white people, I have done the same, at times almost exclusively).
Zoë Kravitz, for all intents and purposes in my honest opinion is white, despite whatever weird relationship white people
have with their own whiteness, Kravitz is white (For racist whites, celebrity Rita Ora is described as being "Dark White"). 
Racist whites will twist themselves into all kinds of knots, going through all sorts of mental gymnastics to claim or reject a person self-identifying as white.

So I say let's fuck with the racist whites among us and say that everyone is white, some are just darker. Starting with
Halsey being the lightest and going through the spectrum until we reach Kevin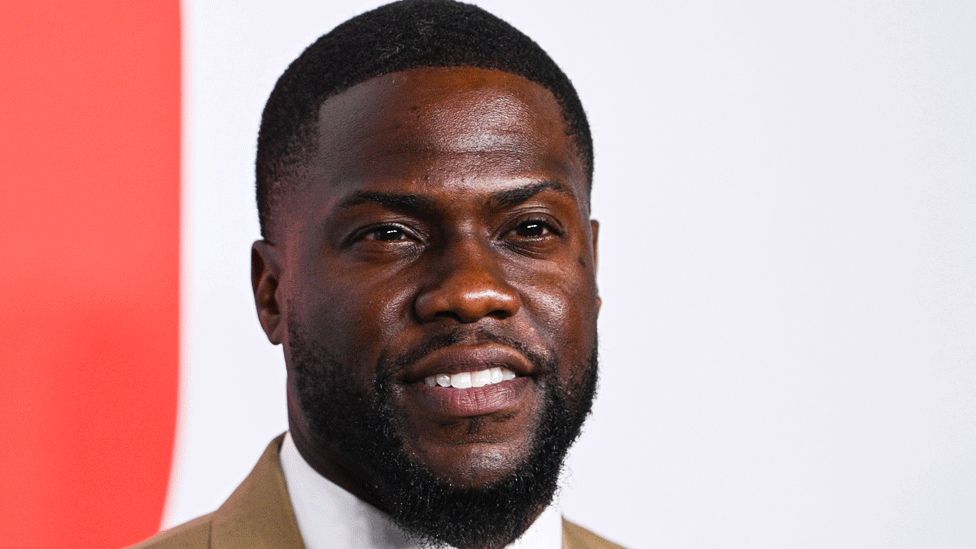 Hart who will be crowned: "America's Darkest White man."
To her credit, at least Halsey admits to being 'White-Passing.'  What kind of dance is Kravitz doing?

This is why her appearance this wee on SNL in the sketch about Princess Tiana from the parody of Disney's The Princess and the Frog was so off-putting. 
In the animated movie, Princess Tiana is BROWN, which is why the movie is so important to the spectrum of little light to
dark brown girls worldwide.  So what was Zoë Kravitz's endgame? She is as far from brown as one can get.
Believe me, I am not one of those mixed-race people trying to gain acceptance in the black community (Despite the fact that if segregation ever returned Zoë would be in the house, and given my phenotype I would be in the field). 
I just don't want that community to continue to be appropriated (Whether or not I am accepted).   So I will call out cultural appropriation whenever I see it happening. 
Don't accuse me of only seeing color either, because unless you are blind, if you don't see color then there is something wrong with you.

Besides, I don't want to hear or read that Zoë Kravitz can't culturally appropriate Black Culture because she is black. She's not black.  She's biracial at minimum, hell all one has to do is: LOOK At HER!

At this rate, what could be next? A Biopic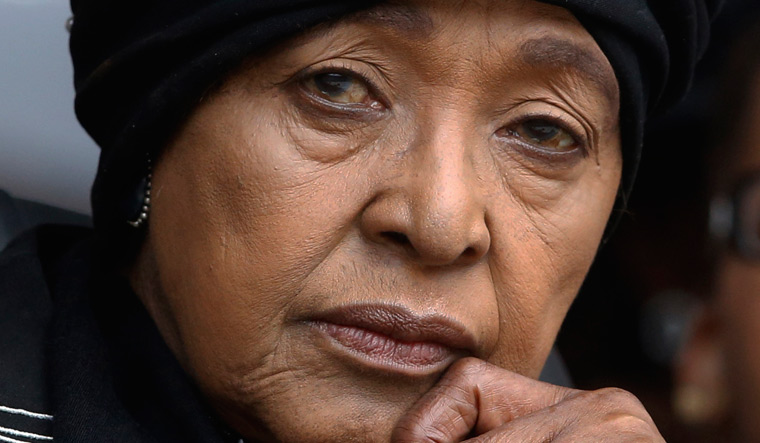 of South African Anti Apartheid Activist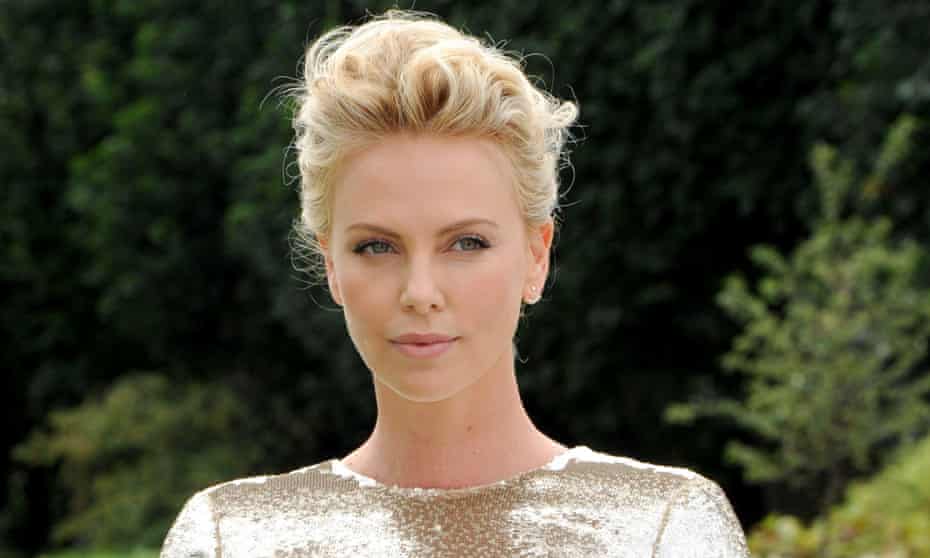 Winnie Mandela starring Charlize Theron in the titular role? It's a MAD-MAD World.