The Talented Mrs Van Allen DEEP Water 2022 Movie Impression
A portrait of: Obsession, Competition and, finally, Delusion, Deep Water is a haunting, engrossing, and ultimately one of the best movies of the year  (For Me).
An adaptation of Patricia Highsmith's 1957  novel  of the same name and directed by Adrian Lyne (Fatal Attraction), Deep Water carefully blends Neo-Noir elements that were made famous in movies like: Strangers on a Train, and Gaslight, mixed with a hint of Who's Afraid of Virginia Wolf? and a Dash of Fatal Attraction.
In addition to Deep Water, and Strangers On A Train Highsmith also penned The Talented Mr. Ripley, and CAROL ALL of which have been turned into silver screen live-actions, cementing her literary accomplishments, buoyed by the fact that she was a  lesbian while simultaneously being marred by the fact that she was a racist.
Good Grief, it is rumored that Jennifer Lopez doesn't want to watch her new Hubby (Ben AFFLECK)  in the role of Victor Van Allen, because of the off-screen romance he had with Ana de Armas and frankly who would blame JLo? Seeing how Armas was absolutely riveting as the sexy and extraordinarily beautiful, and seductive  Melinda van Allen, Vic's wife,a temptress who openly flaunts her paramours around her husband with deadly consequences.
One reviewer wrote that he watched the movie 7 Times! Maybe
that's because you can't take your eyes off of de Armas, and want to keep watching  her performance as Melinda Van Allen.

Look folks, at 51 years old Jennifer Lopez is rocking a body that many of us would figuratively sell our souls to possess.  But,  C'Mon!  Let's be REAL,  Ana de Armas was only 33 (Or so Hollywood  claims) when filming this movie, so she has that Nubile Essence that  youth offers which invariably dissipates (Unless maintained through a  strict regimen of exercise and healthy living0) as time goes on.   
But, here's the 'THING' (Isn't it always something?)
Affleck plays Vic Van Allen, a very well-to-do husband who allows(?) his wife the sultry and beautiful Melinda Van Allen (de Armas) to have affairs in order to stave off a divorce. 
Then Vic becomes a prime suspect in the disappearances of Melinda's lovers.  But it's their friends or (nosy neighbors or whoever this crowd of upwa5rdly mobile and trendy people are), and particularly one nosy A/F NEW acquaintance who pokes his nose into something that he should have

steered

clear of that leads to the suspense.
It's all fun and games until a house-party is ruined by the appearance of a body floating in the pool.
Vic Van Allen absolutely seethes as he watches his wife Melinda with another one of her 'Friends'.
De Armas slinks into the role of Melinda role so naturally and comfortably one might think that this could be her breakout performance, if she hadn't already had numerous 'Break-out' performances.
There's plenty of sex to go around and Armas does not shy away from semi-nudity, but MORE importantly it's the nuanced gestures that de Arms deploys that make it appear like she is not acting, but emodiying the character of Melinda Van Allen, and as I wrote above I know why that other viewer re-watched the movie so  many times. You can't keep your eyes off of her, and I see why.

Melinda Van Allen isn't flaunting her lovers in Vic's face to torment him as much as trying to elicit some sort of reaction from him to demonstrate a deeper meaning (?) it's analogous to raising a teen and how teens need structure and boundaries.
But, Vic gives Melinda all the freedom she desires and she continues to cross boundaries in the belief that Vic doesn't care what she does, because he doesn't want a divorce, or maybe it's because she thinks that Vic won't do anything about her affairs. It's a game of one-upsmanship until one of the competitors folds.
  It isn't until the Final Push and Denouement that viewers finally get a true glimpse of just how far Melinda will go to keep Vic, great second reversal.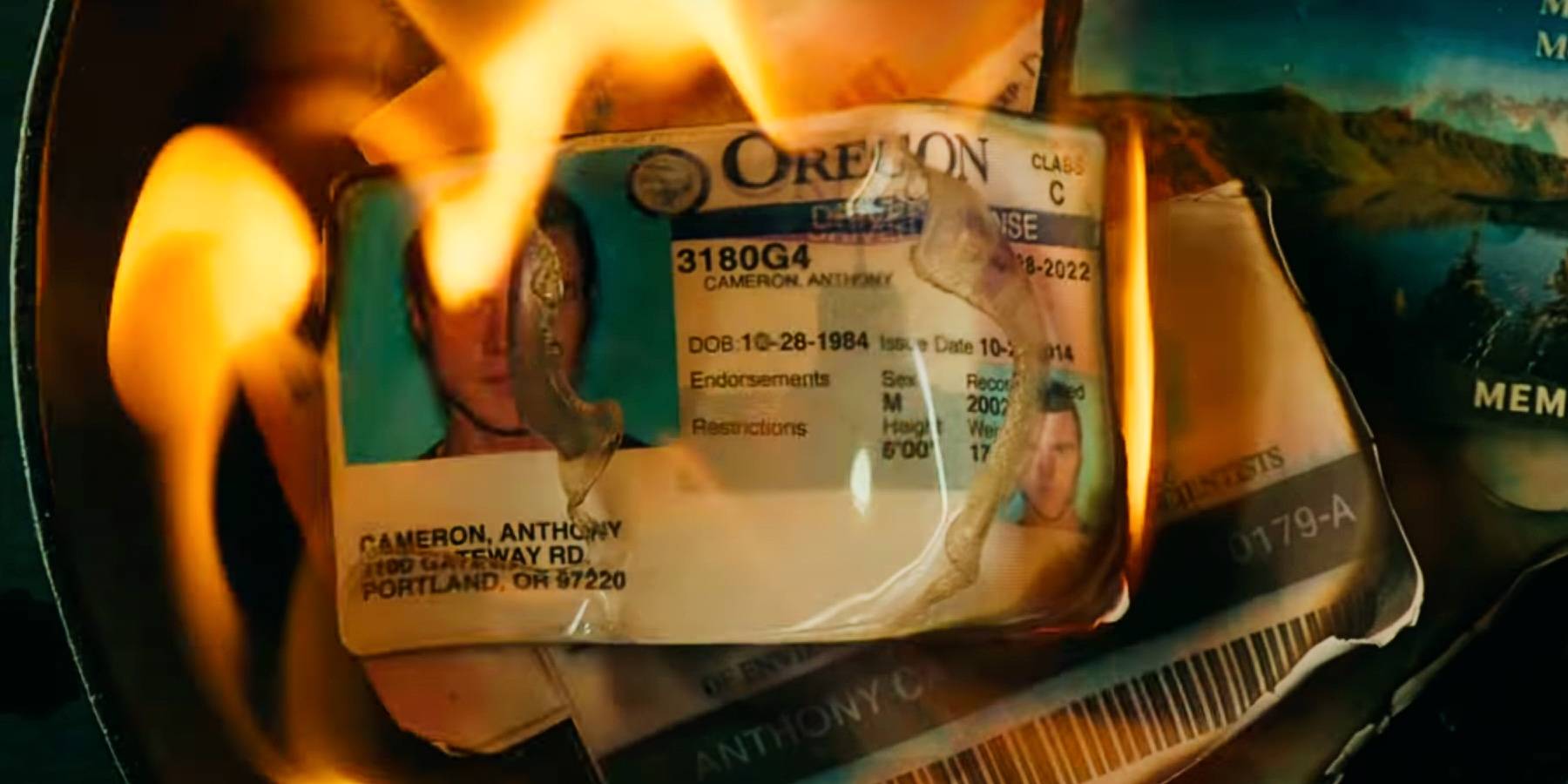 No judgement of others (But I am judging) who put-down Deep Water, it's just knowing that so many film goers today are programmed to expect the same rubbish In movies, an example being the ruined Star Wars latest movies.  
Thankfully there still exist  viewers are like me, who take life and movies a bit more seriously than laser beams and explosions because we  accompany a sense of modified reality to our sense of disbelief when watching movies which blossoms into an expanded consciousness, that leads to an awareness level,  that is absolutely appreciative of a good narrative.
In 2022 it's a true gift seeing a film so unafraid of being as lurid, provocative, and unabashedly horny as Deep Water. Perhaps it took a seemingly retired master of the genre to resurrect the erotic thriller, and hopefully this somewhat buried release won't cause people to miss it, or for its cultural footprint to not stand the test of time it deserves.
THE Pros Vs. The Cons of DEEP Water

There is little that I did not enjoy about this movie, from the contemporary setting to the ethnically and culturally diverse casting, Deep Water targeted most demographics.  The exception being LGTQ (I left out the B because frankly some of those married folk could have been bisexual but we just do not know).
As far as lesbian content, when I first viewed the trailer I initially thought that Malinda was kissing a woman, until I saw that it was that guy Joel who she invited for dinner with her and Vic.
I take exception to displays of women so promiscuous that they will sleep with virtually anyone EXCEPT another woman.
Same thing happened with Lola in Spike Lee's She 'Gotta Have It (Have 'what' you ask?) The D!CK'
Lola slept with everyone but LESBIAN
Opal Gilstrap in the Original movie. 
Now who would you rather?
The fine Azz Opal in the photo to the right, or tortoise impersonator Spike Lee?
It's blatant discrepancies like this that highlight why we need lesbian movies like DEEP Water.  With the exception of  some lesbian period Dramas good movies are slim pickings, and DON'T give me any excuses because if lesbians can fund raise for half-ass movies then they can fund raise for quality scripts and backing because like myself, there are great writers eager to tell a story and have it on the big screen.  Having Melinda also  in an affair with a woman, would have given Vic and ethical gray area to ponder.
For the most part the writing is Tight, the Pacing is Perfect.  although there were minor anachronisms concerning sequencing, costumes but, that is where you deploy your  'Suspension of Disbelief'.
DEEP Water