For me what made the original version DEAD Ringers so horrifying is the knowledge that the twins actually existed. 
| | |
| --- | --- |
| They were Stewart and Cyril Marcus and they were indeed gynecologists who director David Cronenberg drew elements from in the biography of the Marcus brothers for his 1988 movie. | |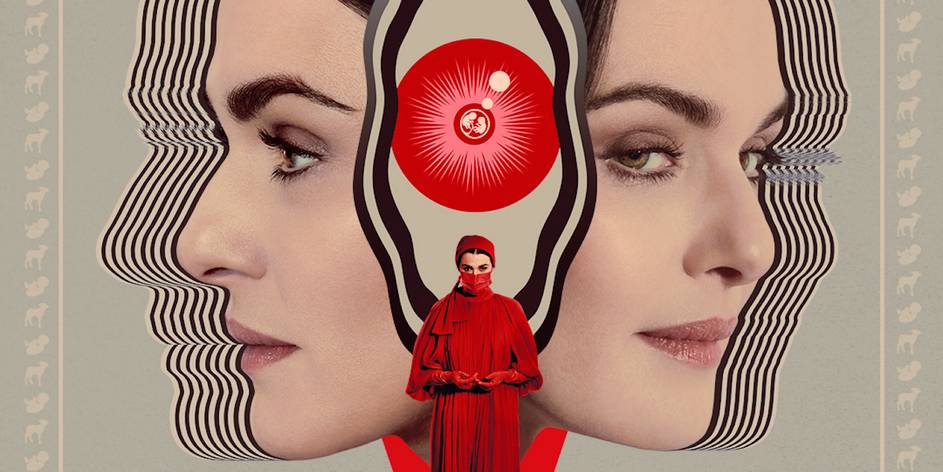 …Well, the producers chose to reference the iconic character Claire Niveau by naming actor Britne Oldford's character Genevieve after actor Genevieve Bujold,
Actor Britne Oldford is also much taller than Rachel Weisz, giving her character a soft-butch femme/butch or 'Futch' vibe.
Guys for me the 'gross-out' factor was diminished in this remake, because unlike Cronenberg's stomach churning visuals. Explicit visuals were reduced to shots of blood, and since Hollywood never portrays blood realistically, the site of blood had no effect on me. 
That didn't mean that the Zygotes that were repeatedly expelled from Beverly's body weren't disgusting to look at. Remember folks that in the 2023 remake Beverly couldn't successfully develop a fetus so BOTH Beverly and Genvieve were unable to conceive naturally.

I give credit to Oldford for her take on Claire Niveau.  In the original movie, Claire was quiet, shy, reticent and quite pliable (meaning that she was quite susceptible to Beverly's advances and/or apologies.
In the original version Claire confronts Elliot in her dressing room to inform him that she feels that it's important for them to be friendly because she is going on a shoot and wants him o keep an eye on Beverly who seems to have developed a serious drug problem.
In the 2023 remake Genevieve has no qualms about setting Elliot clear where the boundaries are concerning Genevieve's relationship with Beverly.
So to me Genevieve's bold stance is a harbinger of bad news.
Or, if video doesn't play:
Watch Dead Ringers (1988)
Watch DEAD RINGERS (2023) Limited Series
If Genevieve Bujold had not appeared in the original Dead Ringers, I probably would not have watched the remake, regardless of its Sapphic allusions.